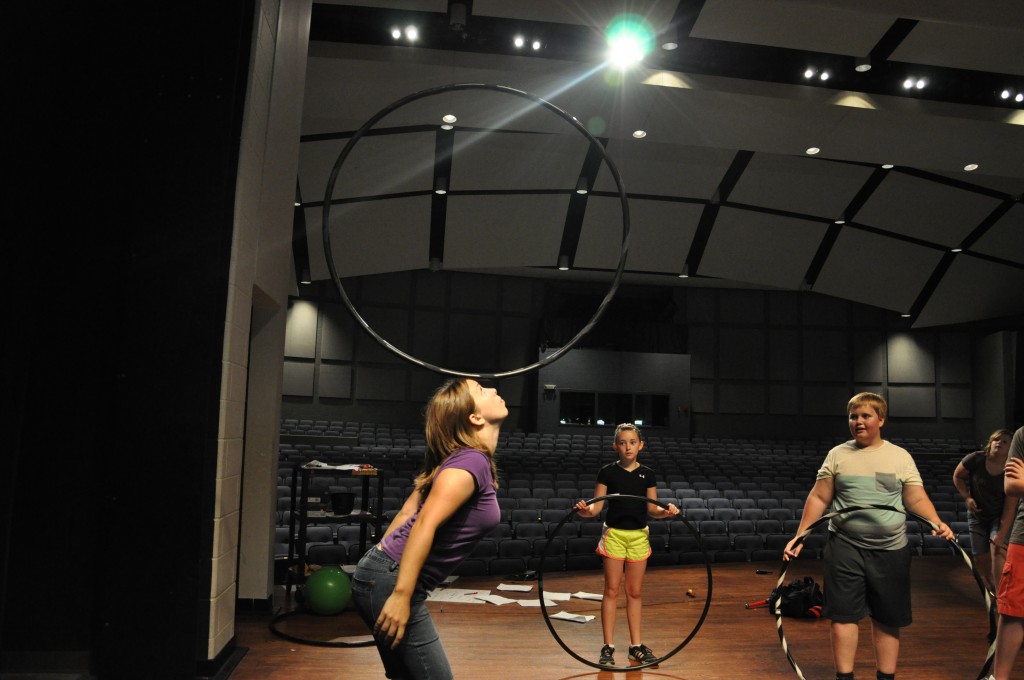 Blaze through the summer in the Rocket Summer Theatre, the George Daily Auditorium's summer camp program.
This summer we will have 11 camps available over the course of eight weeks! Most camps will run from  9:00 a.m. – 3:00 p.m. unless otherwise noted.
Bring (for yourself only) a lunch and two snacks. Always wear tennis shoes or shoes with an enclosed toe and heel.
All campers need to be picked up by an adult. Adults need to come inside to the lobby to pick them up. Any exceptions need to be discussed with the Youth Director.
Registration fees should never be a barrier to attending camp. Programming will always be available to anyone interested. There are financial aid options for families that will be discussed on a case-by-case basis with the Youth Director.
Discounts are available for families with multiple campers and families attending multiple weeks. Those discounts will be announced with the camp schedule in the spring of 2014.