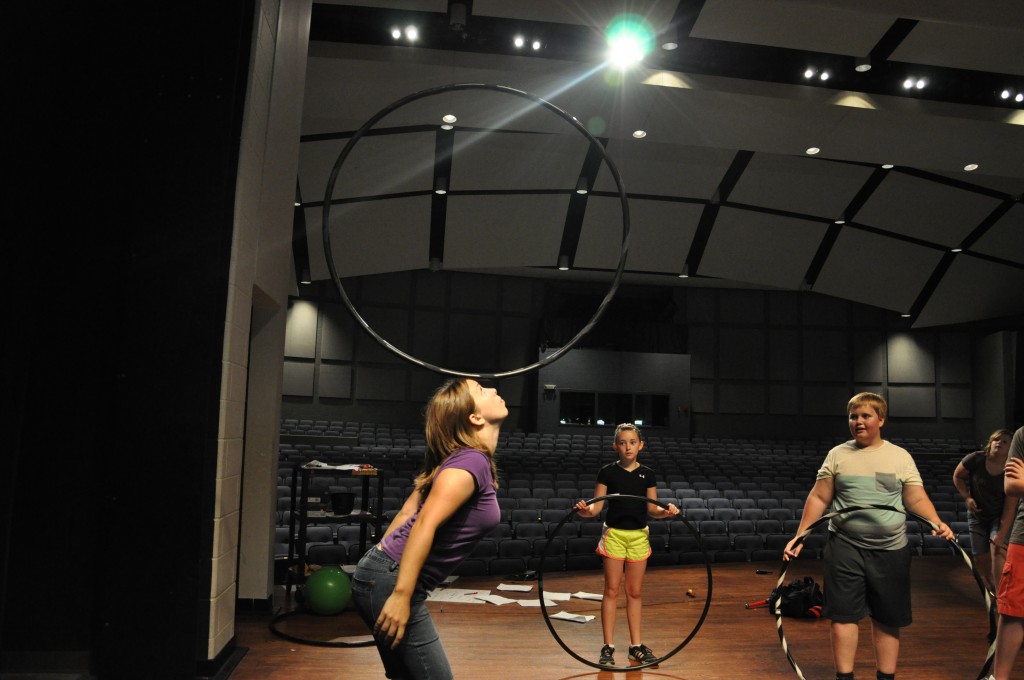 Discover Your Summer!
We have job openings! Click on Opportunities for more information. 
This summer, we've designed an even more dynamic theatre experience for campers to enjoy. All of our weekly camps are still based around a theme, designated as building weeks or performing weeks, and culminate in a showcase performance.
A complete list of themed weeks are coming soon (check out our facebook page for some sneak peeks!) here's some information about the upcoming camp.
Free Lunch!
For the first time ever, lunch will be provided for all campers involved with summer camp! The George Daily Youth Theatre is partnering with United Way of Mahaska County to bring nutritionally balanced and healthy lunches and snacks to all children involved with camp, at no cost to families.
Youth Theatre Productions
Another first this summer is the Youth Theatre Production. The last two weeks of the summer session will culminate in a musical production performed August 7th. Campers will mount a productions with lights, set, props, and all the other goodies that come with putting on a play.