Friends of the Auditorium is proud to announce our 20th season: the 2016-2017 Professional Touring Season! 
Download a copy of our season brochure!
The Greatest Pirate Story Never Told
Thursday, October 6, 2016 at 7:00 p.m.
Adults 17, Students $7
"Pirates of the Caribbean" meets "Whose Line Is It Anyway?" with a splash of "Monty Python" and even some "Mad Libs" tossed into the mix! The Greatest Pirate Story Never Told is Off Broadway's improvised, interactive, musical pirate adventure filled with boatloads of laugh-out-loud moments for both kids and grown-ups.
Flung into the future by a musical-loving Sea Witch, a crew of misfit pirates-turned-actors must now perform the greatest pirate epic ever seen on stage! But when their script is partially destroyed by squid ink, the crew must turn to the audience to fill in the missing plot. Cast members improvise their musical adventure, seamlessly weaving the audience suggestions into scenes, songs, and more! Full of swordplay and wordplay with a boatload of laughs for pirates age 4 to 104, this swashbuckling musical was nominated as the "Best Family Show of 2014" by the Off-Broadway Alliance Awards.
Sponsored by the Optimist Club of Oskaloosa
The Queen's Cartoonists
Thursday, November 10, 2016 at 7:30 p.m.
Adults $22, Students $10
The Queen's Cartoonists offer a tour-de-force of the Swing Era's zaniest and most creative music, much of which was written or adapted for classic cartoons. The band's repertoire includes cartoon music from the 1920's all the way to the present day. This show is fast-paced, filled with wild swing music, virtuosic performances, and hilarious anecdotes about cartoons, featuring music by John Williams, Danny Elfman, Raymond Scott, and more. Whether you're a fan of Looney Tunes, Merry Melodies, The Simpsons, or the old Disney classics, you'll find something to swing along to!
Sponsored by C.L. Barnhouse and FACE
It's A Wonderful Life: Live From WVL Radio Theatre
Wednesday, December 7, 2016 at 7:30 p.m.
Adults $22, Students $10
Osky Special $35: get an adult ticket and $25 Osky Cash
This live broadcast of Frank Capra's beloved film takes us back to the Golden Age of Radio, breathing new life into the poignant story of George Bailey and Bedford Falls. It's Christmas Eve in 1945, and only a handful of WVL Radio's actors have braved the blizzard to perform that evening's broadcast of It's A Wonderful Life to keep the station afloat. A small but intrepid group of actors manage to create the dozens of characters and scenes using just their voices and a sound effects table. Don't miss this classic American story that reminds us that our belief in family, friendship, and people is not misplaced, no matter how bad things get.
Sponsored by Clow Valve
Missoula Children's Theatre: The Frog Prince
Auditions: Monday, January 16, 2017 at 4:00 p.m.
Performances: Saturday, January 21, 2017 at 3:00 p.m. and 7:00 p.m.
Adults $10, Students $5
Deep in the royal swamp, a lonely Frog retrieves a golden ball for Princess Prim in exchange for friendship and comfort, but the spoiled princess doesn't want to live up to her part of the bargain. Luckily, the Frog gets some good advice from Ollie the wise old Aspen tree, as well as the well-read Alligator, the kindly Swamp Things, and other residents of the swamp. When even the Queen, the kindly Princess Proper, and the spunky Princess Peppy get involved, our hero becomes a Prince (formerly known as Frog) and realizes that friendships are made, not bought.
Sponsored by MidWestOne Bank and Kiwanis Club of Oskaloosa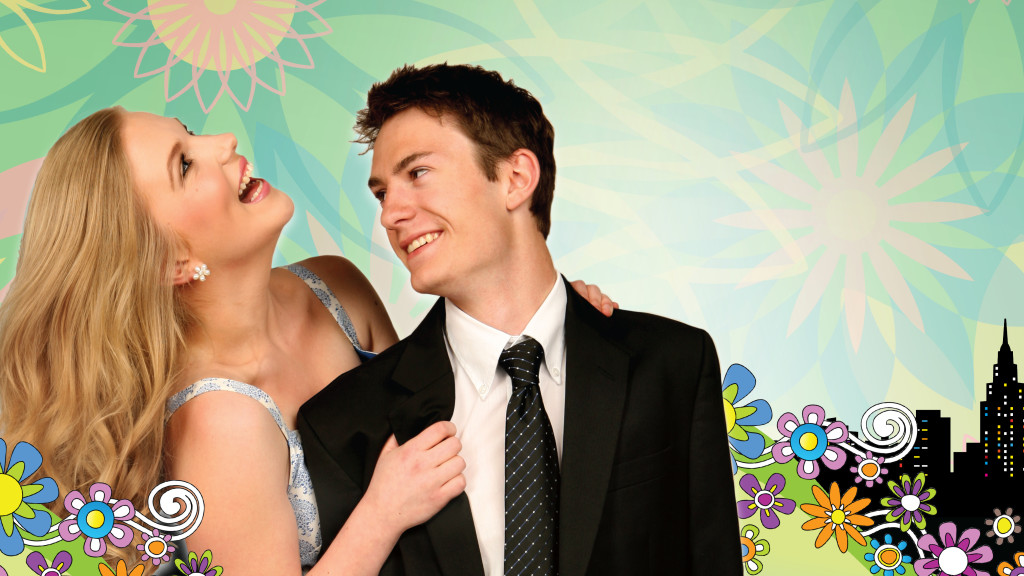 Neil Simon's Barefoot in the Park
Thursday, February 16, 2017 at 7:30 p.m.
Adults $25, Students $10
Corie and Paul Bratter are newlyweds living in New York City. Corie is an impulsive, independent free spirit. Paul is a levelheaded, conservative young lawyer. As the honeymoon ends and reality sets in, the bliss of marriage turns to comical discord. Corie's mother arrives as an unexpected guest, at loose ends and a bit loopy. Their situation is further complicated by their eccentric, bohemian neighbor called the "Bluebeard of 48th Street." In the midst of all the craziness and quarreling and misunderstanding, the young couple learns to live together and meet each other halfway. Another triumph by Neil Simon, Barefoot in the Park is the 10th longest-running play in Broadway history, full of warmth and hilarity.
Sponsored by Musco Lighting

Transit Authority
Friday, March 24, 2017 at 7:30 p.m.
Adults $22, Students $10
Transit Authority is the nation's premier tribute to the greatest horn driven rock band to ever hit the stage: Chicago! This eight-piece powerhouse band consists of some of the most talented musicians in the Midwest who strive to recreate the excitement and sound of Chicago. Taking you through over three decades of music and countless hits, Transit Authority provides a non-stop show that will keep you dancing and singing all night long to mega-hits like "Does Anybody Really Know What Time It Is?" "Hard Habit to Break," "Make Me Smile," "25 or 6 to 4," "Just You 'n' Me," and so many more.
This program is possible with support from the Mahaska County Community Foundation.
Sponsored by C.L. Barnhouse