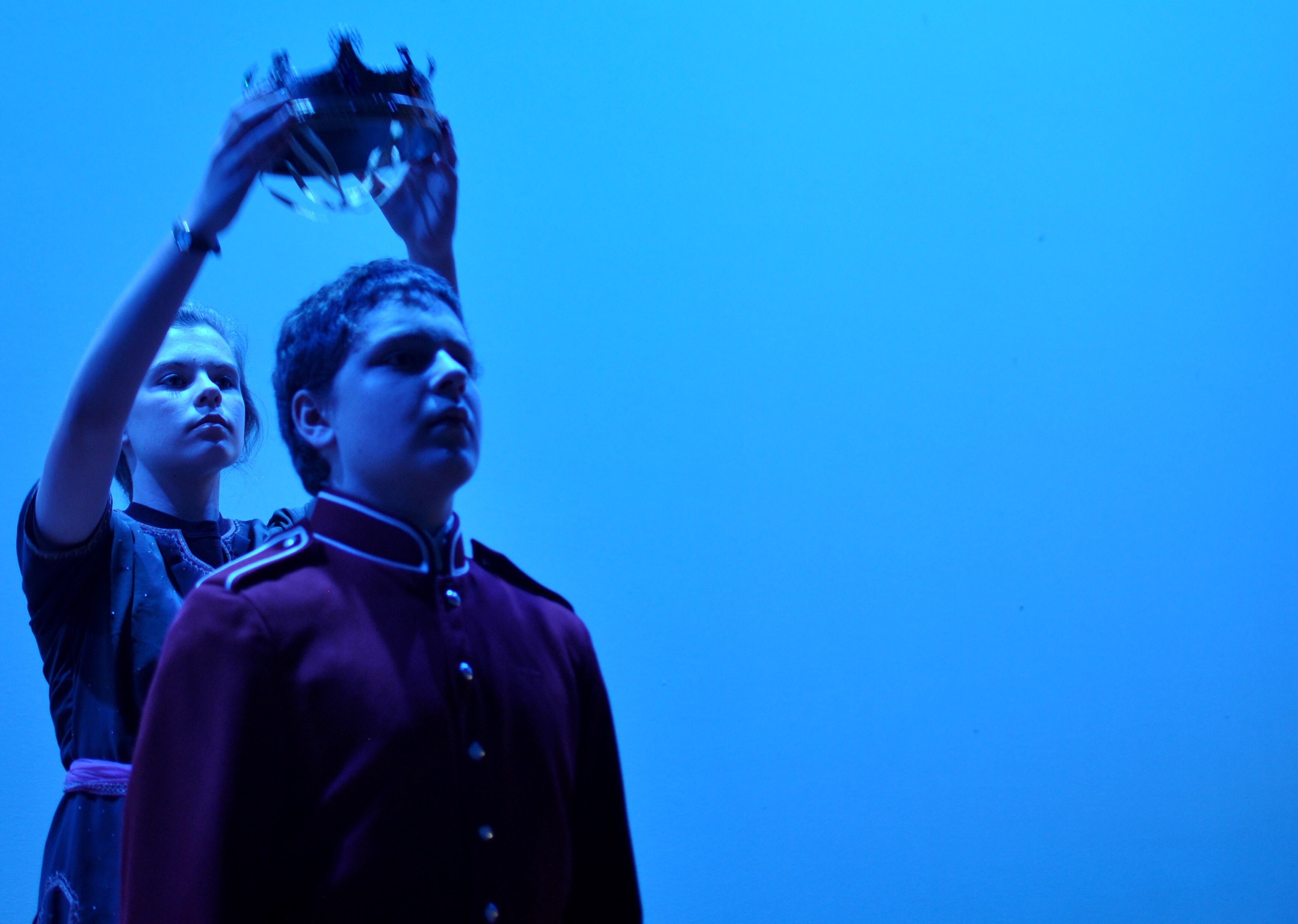 The George Daily Youth Theatre is the auditorium's own professionally-staffed program. Camps are created around project-based education and are designed to use theatre as a tool to teach confidence, critical thinking, creativity, collaboration, and responsibility. Year-round programming is available to children in the form of an after school program and an eight-week summer camp.
After School Program
The George Daily Youth Theatre is back in October with all-new after school program! As always, we have a variety of programming available for children in kindergarten through 12th grade.
Elementary School Production
Grades: K-5
Session: October-May
Registration: Free
At the George Daily, we recognize that the middle and high schools have their own theatre productions that are free for students to participate in. This school year, we decided that we'd like the elementary school to have the same opportunity. Campers will spend the year rehearsing and producing an hour-long musical production to be presented at the end of the school year in May. Campers will also help create the technical and visual elements.
Auditions will be Tuesday, October 17 and Friday, October 20 for We Are Monsters! The show will be performed May 10, 11, and 12 at the George Daily Auditorium. Email youth@georgedaily.org for more information.
Black Box Podcast
Grades: 6-8
Session: October-December
Registration: $80
This session runs on Wednesdays from 2:30-4:30 p.m. Every other week, campers produce new episodes of The Black Box podcast on iTunes. Along with all the standard performing and story-sharing skills, campers will learn to use all the technology to record and produce their own radio show.
Improvjects!
Grades: 9-12
Session: October-December
Registration: $90
Join the Youth Theatre's very own high school improv troupe! The Improvjects design their own experience. They decide when shows are and what they want to perform and work towards that goal. Every week they work at building the skills to become strong performers and stellar team members.
Volunteer-For-Camp
Campers and their families may also participate in our Volunteer-For-Camp program that uses volunteer hours to cover the cost of camp registration. You can volunteer hours to help with the box office, load-in and load-out, and general auditorium upkeep to help pay for camp. This allows the auditorium to run smoothly and families to pay with their time instead of money.
Music Studio
The George Daily Youth Theatre offers voice and piano lessons with the Music Education Director, Allison McGuire. Allison received her Masters of Vocal Performance from the University of Nebraska-Lincoln. She is a lead teacher with the George Daily Youth Theatre and an adjunct music instructor for Central College. Her music students have been cast in Des Moines productions, performed with All-State Choir, and received perfect scores at Iowa's Solo and Ensemble Contest.
Please email Allison at music@georgedaily.org to check on availability and scheduling.
Summer Camp
The heart of the Youth Theatre is the summer camp. Summer camp is made up of a series of themed camps and workshops over the course of eight weeks. Information for the 2018 summer camp will be available in Spring 2018.