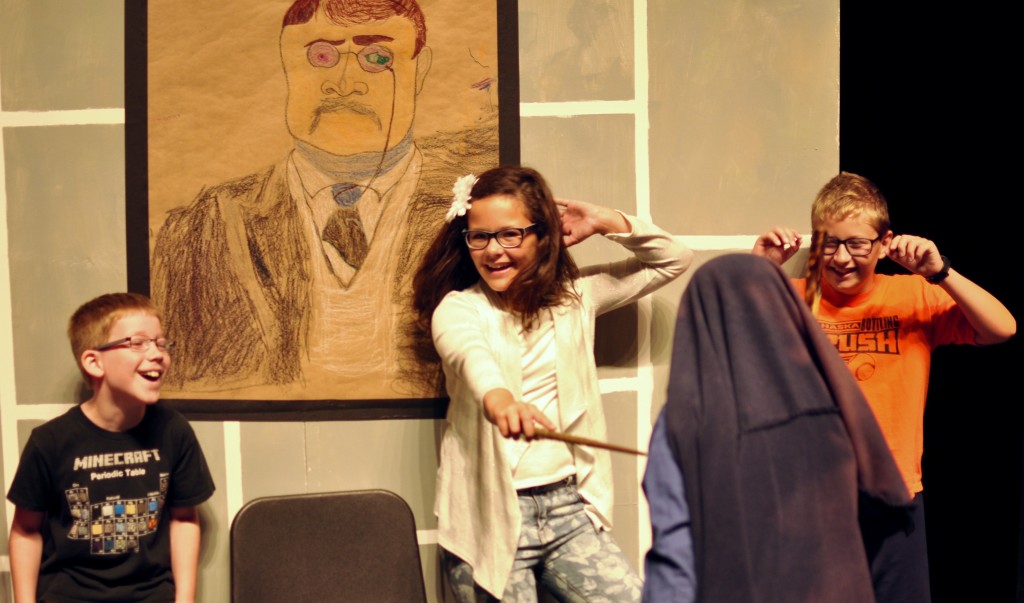 The George Daily Youth Theatre is the auditorium's own professionally-staffed program. Camps are created around project-based education and are designed to use theatre as a tool to teach confidence, critical thinking, creativity, collaboration, and responsibility. Year-round programming is available to children in the form of an after school program and an eight-week summer camp.
After School Program
Superheroes for Hire!
September 26 – October 28
K-5th grade – Mon/Tues 3:30 – 5:30 p.m. $70
6th-8th grade  – Thurs/Fri 3:30 – 5:30 p.m. $70
The world's most dangerous super villains are out to conquer the planet! Campers must not only design their own superhero, but they must also band together to create a team that will save the world from the grip of villainy!
Download your registration form here!
The Improvjects! 
September 28 – April 28
9th-12th grade – Wednesdays – 2:30 – 4:30 $140
High schools are invited to join the Auditorium's resident improv troupe, the Improvjects! The group is self-governed to emphasized real world experience, creativity, and collaboration. The Improvjects could just as easily decide to put on an improv show or produce a one act play – it's all up to the team.
Individual Lessons
Allison McGuire has opens for voice or piano students. Individual lessons are 30 mins every week and cost $100 for the month.