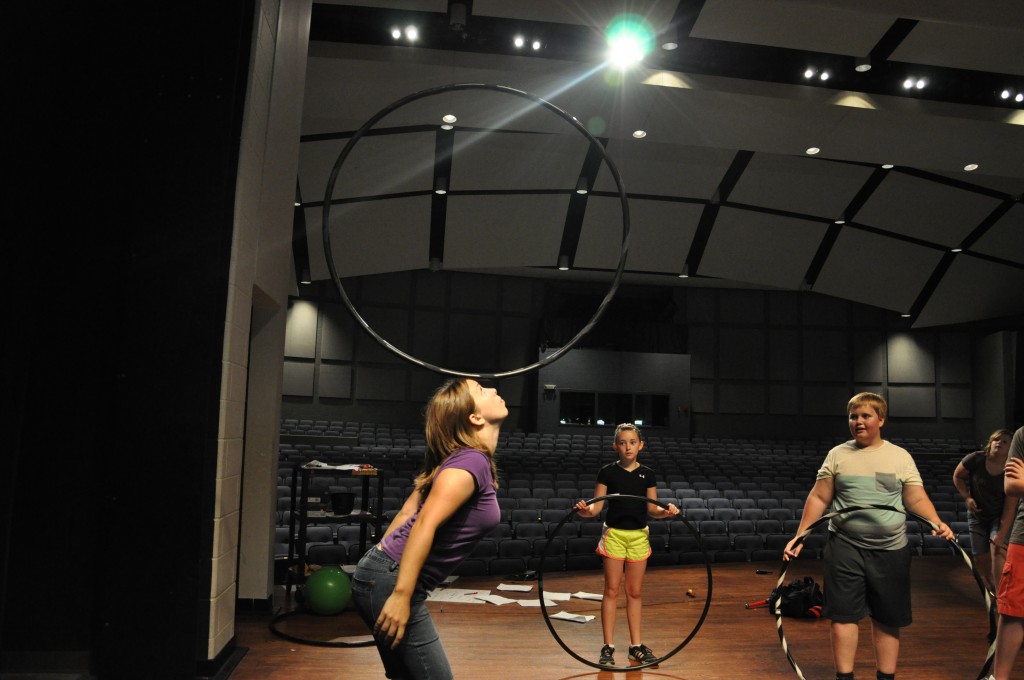 The George Daily Youth Theatre is an education program that uses theatre as a tool to strengthen citizenship and personal growth while teaching a strong and diverse base in the theatre arts. Year-round programming is available to all children in the form of an after-school program and an eight-week summer camp. Camps are designed to grow skills in teamwork, creativity, self-worth, confidence, and communication.
2015-2016 After School Program
Oskaloosa
In celebration of the Daily's 19th professional seasons, the youth theatre will be STEAM-powered! Campers will create their own Frankenstein monsters and travel around the world with tales from Mark Twain and Jules Verne.
Keep an eye out for more information! The first session will start in late September.
Eddyville 
The Daily plans to continue satellite programming in Eddyville this year. Stay tuned for more details!
Summer 2016
Information for next summer's theatre camps will be available next March. Plan on camps starting June 2016.