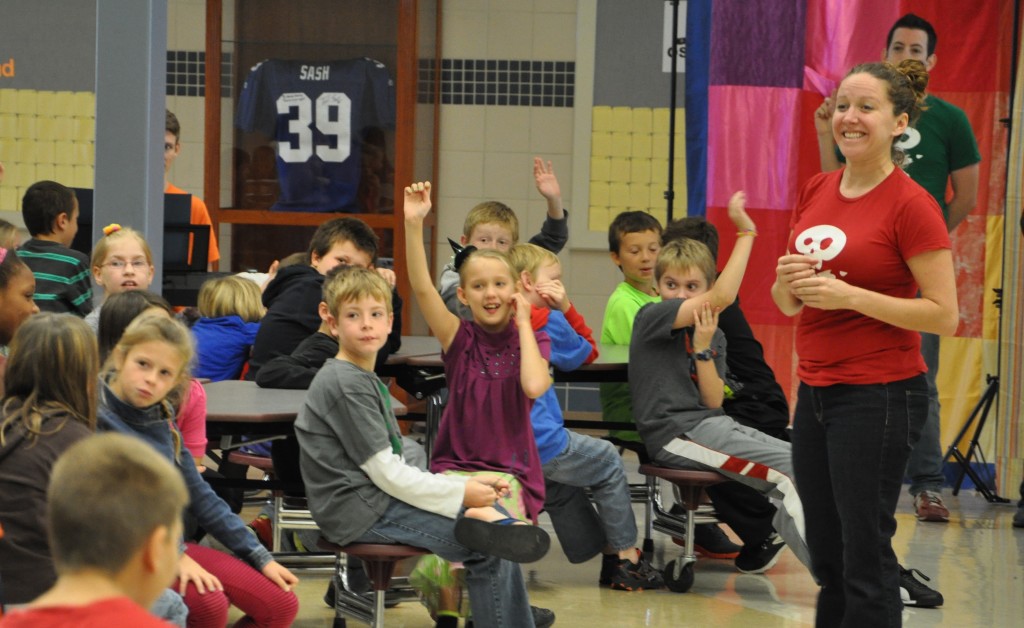 The George Daily Auditorium works hard to not only provide its own educational programs, but as a member of the community, the Daily also supports local school districts and organizations. This support is part of the ever-expanding outreach program at the George Daily Auditorium. These programs are free for school districts, and along with the Youth Theatre, helps over 800 children access to the arts each year.
Middle School Enrichment Classes
Twice a week, the Youth Theatre works with a middle school enrichment class. These classes focus on positive citizenship and use theatre games and techniques to build skills in communication, collaboration, and empathy.
Professional Outreach Programs
Many shows in our professional season include educational outreach for area youth. These opportunities are created alongside the performances in our season to bring industry professionals in contact with our area students. They may take the form of workshops, residencies, master classes, school performances, talk backs, presentations, and more.
2016-2017 Season
The Greatest Pirate Story Never Told: High school and college students helped load in and set up lights, sets, sound, and costumes for the production. This was also the at-risk show for the season, meaning the auditorium partnered with the school district to get free tickets to families in need.
The Queen's Cartoonist: This group worked with elementary and high school art classes to create animations for their songs. On the day of the performance, the ensemble played live music for high school art classes while they used the music as inspiration. The student animations were featured during the night's performance.
It's A Wonderful Life: Live from WVL Radio: The cast put together a workshop, teaching campers how to use and manipulate live foley sound effects.
Missoula Children's Theatre's The Frog Prince: Missoula Children's Theatre has brought its programming to Oskaloosa for 16 consecutive years. This year, a high school student designed, hung, and focused a light ploy for the production. The Missoula directors also taught workshops in acting and improv for high school and college students.
Barefoot in the Park: High school and college students helped with the technical set up for the production. At the end of the show, the company had a talkback session with the audience.
Transit Authority: The Chicago tribute band worked with high school and college music students on the song "25 or 6 to 4" and performed the song with the group during their public performance.