Click here to make a tax deductible donation to the George Daily Auditorium!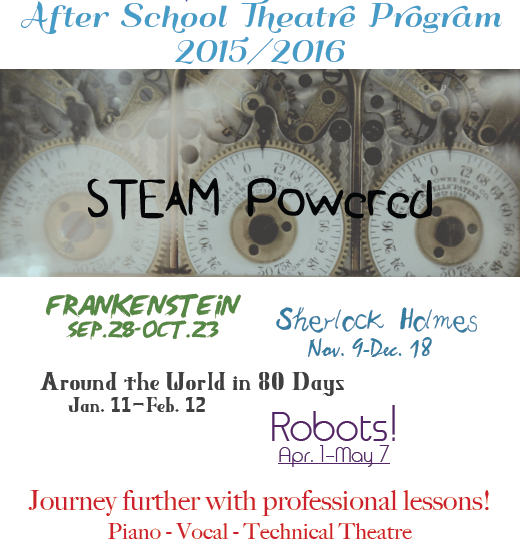 To celebrate the 19th season of the George Daily Auditorium, the Youth Theatre is taking a cue from the steam-powered industrial revolution in the late 19th century. Frankenstein kicks off the After School Program the week of September 28 for K-8! In this camp, children will create their own Frankenstein Monster. Taking elements out of Mary Shelley's Frankenstein classic, campers will build puppets and bring them to life on stage!
For more information or to register for camp, e-mail youth@georgedaily.org or call (641) 672-3795.