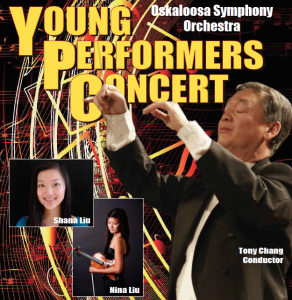 The Oskaloosa Symphony Orchestra's Young Performers concert is coming Sunday, April 13 at 4:00 p.m. As soloists, it features sisters Shana and Nina Liu on violin and vocalist Hao Huang. Tickets are available here!
~*~
Take a look at the listing for our 2013-2014 Professional Touring Season or download a copy of our season brochure!
The Friends Drive is in full swing. Find out more about the Friends of the Auditorium, or become a donor by clicking here.